Today I got a wonderful Christmas package from Rachel. And if you know me, I never can resist to open my packages earlier :-)!!
Rachel sent me Amy Mitten silks which I always wanted to try but never got the opportunity to buy them, wonderful silk ribbons which I love to use for finishing, a wooden needlecase and a thimble for my collection.
And she made this wonderful needlebook with the Tokens and Trifles perforated paper cards. I saw this on the web but never thought how much more lovely it looks in reality. It´s really beautiful and an a wonderful heirloom needlebook!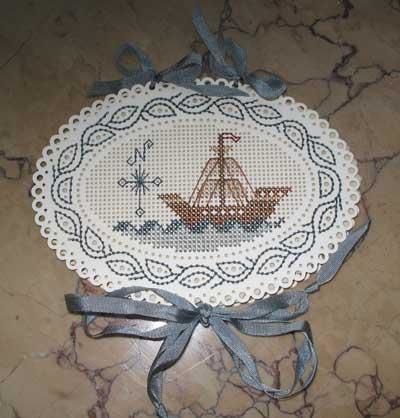 And last but not least she made a wonderful scarf for me. It really fits gorgeous to my winter outdoor jacket, isn´t it :-))?? The only wearable cloth in the moment to go out! Here it´s snowing and it´s cold and stormy!!
I love how my stitching small collection is growing!!