Christmas surprise in the mail!!
Today I got a wonderful Chritmas package from my dear stitching friend Laurie.
She sent the most loveliest, tiniest, cutest, prettiest Christmas Stockings I ever saw!!! I love them!!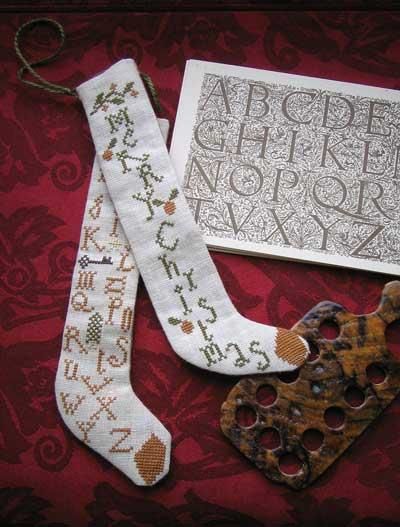 Can´t wait to decorate our Christmas Tree. Usually in Austria the tree will be decorated briefly before the Christmas evening. The tree is a surprise for all the little children. Our daughters (18 and 10 years) always want to be surprised too.
So I have to do the decoration in the afternoon of the 24th December. Nobody may go into the living room, At the evening a bell rings and the "Christkind" brought the Christmas tree and all the presents.
I think we will stay on this tradition till my daughters will be merried :-).