Watergarden WIP or UFO???
I used the last month of the year to do some progress on Watergarden by Chatelaine. I´m still up to 18 Wips, and when I´m doing a little progress on my different WIPs I think they are not called UFOs :-)!!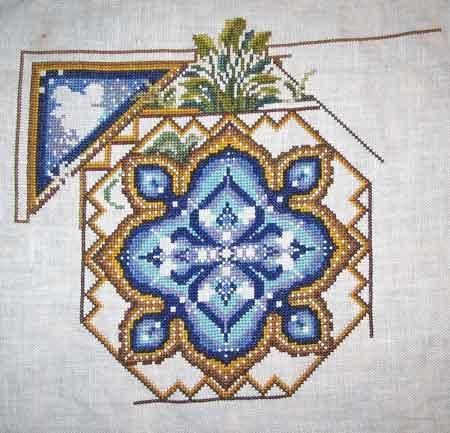 Soon the Christmas holidays will begin and I think I´ll celebrate them maybe with one or two new starts
:-)!!
But it´s so hard to decide which project to start next. I´m not sure what I´ll beginn?? Maybe Catherine Agnes by Indigo Rose, or one of the needlwork accessoires designs I have in my stash, or maybe a new sampler???? Or maybe I´ll spend some days without stitching???
I would love to know how much WIPs everybody has in their working basket???