Finally I had a little finish this year. I stitched this little Assisi Birds and finished it as a scissors fob. It's stitched on 32 count linen with DMC linen threads and black silk.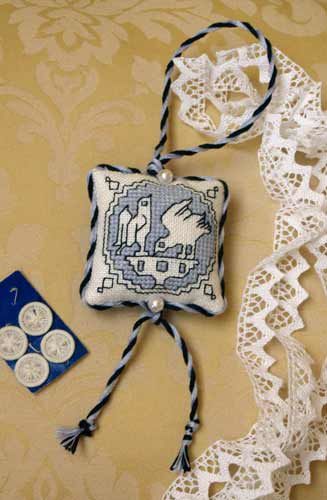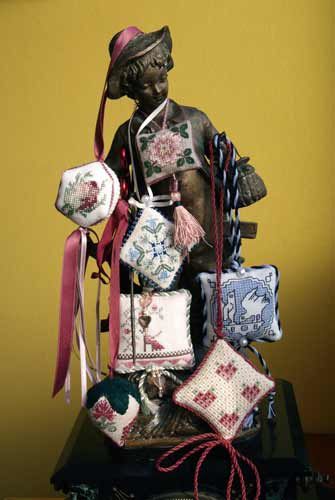 And here you can see my colletion of scissors fobs I got in exchanges and four of them are stitched by myself.
I really treasure them all.