After I finished the Pink Hare Sampler by Ewe&Eye&Friends I decided to start another EEF design for the SAL with the "EEF girls".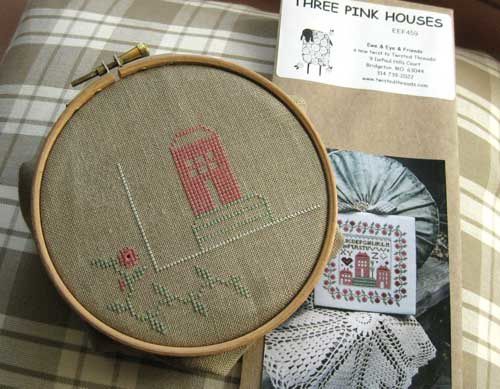 I chose "Three Pink Houses" and did only a little progress on it.
First I thought this will be another quick design to stitch. But now I realized that the alphabet is worked one over one and there are a lot of eyelet stitches also. Not really my cup of tea on dirty linen.
So I think this SAL is really necessary to keep stitching on it.