I'm pleased to announce the "Austrian Spot Sampler"
My Austrian Spot Sampler is finished - framed - and will become published!

I'm really happy with the result. The idea for designing a sampler in the spírit and influenzed by the historical Austrian embroidery was in my mind for years. And now it has become reality. I'm really happy with the result.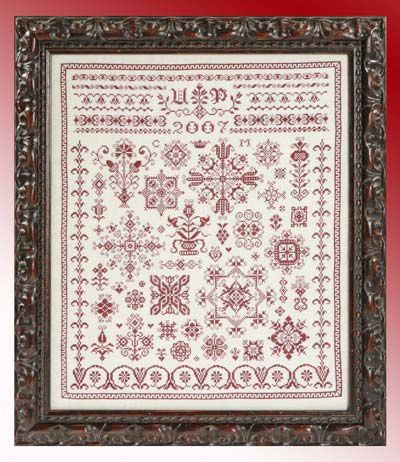 The sampler is stitched on 36 count anitque linen with Gloriana Rosewood silks and the stitchcount is 231 x 275 The priece for the chart will be € 18,--.

It's primary stitched with cross stitch two over two and some double running stitches.

Now it hangs on my wall and that's really a wonderful feeling :-)!!!