If you sometimes read my blog, maybe you will know that I love antique sewing accessories.
Today I want to share with you pictures of my "Nähkästchens". Nähkästchen is a very usual word in German, maybe I can translate it into English with "small sewing box".
I have some of them, but here are pictures of the ones which I have in use. All of them are pieces of inheritance.
Here´s my sewing table (before I filled it with all the materials I need for finishing) :-)!!!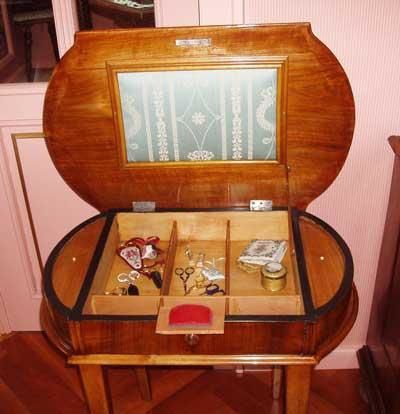 And here I started to display my stitching smalls. The box has a painting of a hunter scene inside, and I really like it.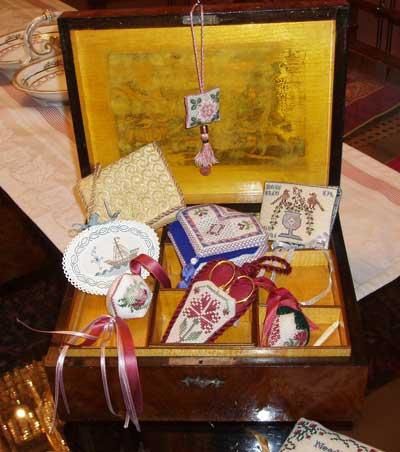 And last but not least here´s the small box where I store my beads.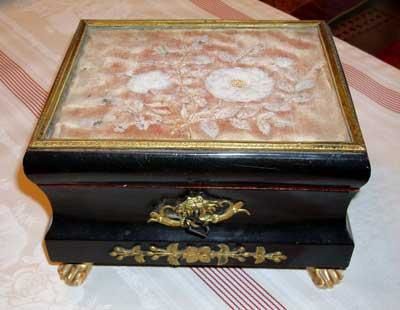 I love especially the top of the box which is made.........??? I really don´t know exactely, but it looks like bone or mother of perles??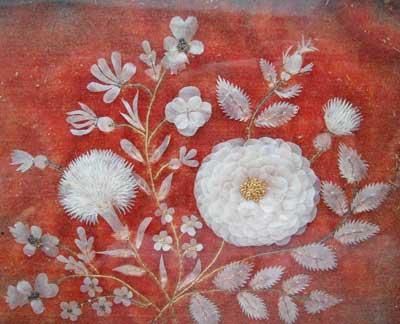 I´ll take pictures of my other sewing boxes over the weekend. Maybe I´ll find some more to use or to display :-)!