Just I finished the stitching on a new design. This is "Marlene's Sampler" which is dedicated to my DD Marlene who became thirteen this year. This is a little sampler about 130x130 stitches and it is stitched primary with
Old Willow Stitchery threads some DMC threads and one color of Gentle Art Sampler threads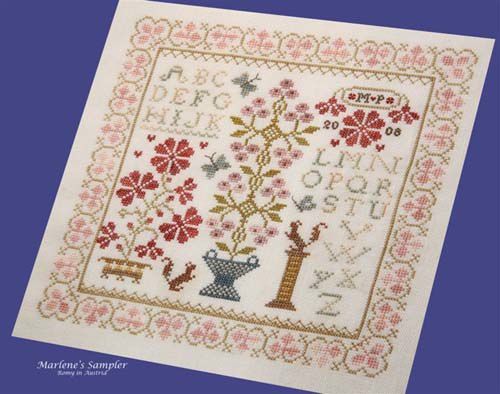 As I told you, I have designed and I have stitched this sampler as a special rememberance on the time when she has become a real teenager. I think that's always a special time for a mother, and I'm sure soon she will become an adult and I think soon she will no longer look like my little sunshine on the picture.