I was spoiled again from
Asta
and
Georgie
with lovely awards!
Thank you so much ladies for visiting my blog and for the awards!!!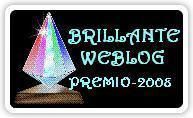 I just have got another lovely award from
Dovile
! Thank you so much!
I pass it further with the following rules:
1.Put the logo on your blog
2.Add a link to the person who awarded you
3.Nominate at least 7 other blogs
4.Add links to those blogs on yours
5.Leave a message for your nominees on their blogs
I really have to let you know, that stitching with all the lovely blogs, would be only half the fun!!!
So here I listed only a few I absolutely love to visit! Thank you all for your inspiring work!
April Blue

Niky

Mayté
Country Village
Vero L
Karen
Angi