Chi's lovely Biscornu finish
C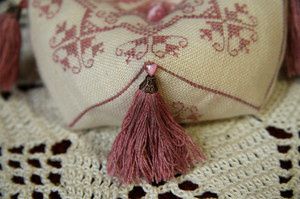 Chi in Japan stitched a spot of the Austrian Spot Sampler and finished it as an Biscornu.
Isn't that a lovely Biscornu?? She really did a wonderful job on stitching and finishing it.
I also love the color she has used.
There are more pictures on her blog
Country Village
I love to visit this blog!