Celebrations, Celebrations.....
In the week around the 18th of August there are a lot of celebrations in our little hometown. There is one festivity after the other and at the moment I'm really happy that slowly live becomes a little more relaxed.

Here's a picture of my elder DD and me in the front, behind us there are two actors which are walking during our home town the whole day.
We are wearing one of our "Dirndls" which is an traditional cloth in Austria and very practical. You can wear it for work, for festivities, for excursions or theatre and you are always well dressed.

But now I'm happy to go on vacation for some days and can change it for bikinies and shorts and light dresses!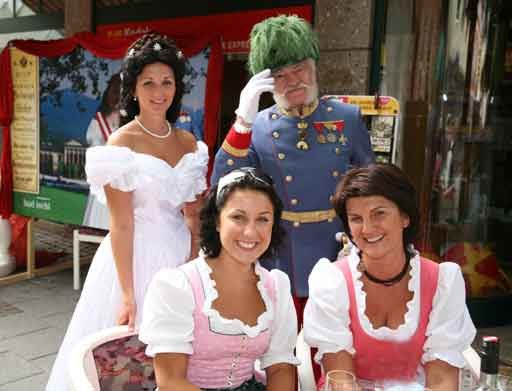 See you soon again!!!