I stitched my Breast Cancer Awaraeness Freebie and finished it as a Biscornu. It's stitched with HDF silks on 32 count linen. For the middle I used an antique linen button.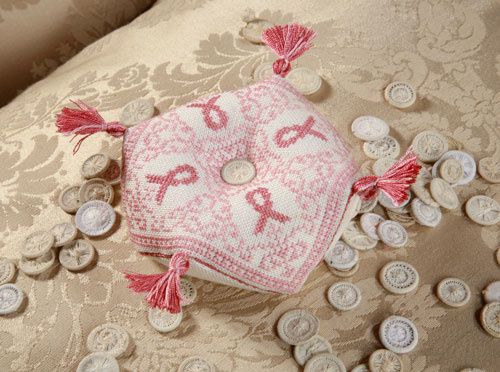 And just I got a picture from Milly with her lovely finish of this freebie. It can be seen on her blog
She really did a lovely job on stitching and finishing it!

I think you know, I love to receive pictures of my finished designs. I really appreciate when I get your permission to put them on my web site in the stitcher gallery!