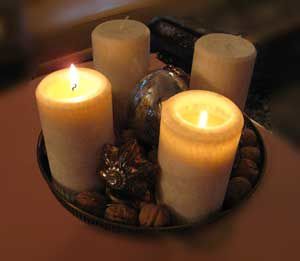 Today there are two lighted candles on the Advent wreath, so I thought it would be nice to say a little thank you for visiting my blog, for your kind comments, for your stitching friendshipand and for letting me know you are out there.
So I want to arrange a little Christmas drawing.
I'll give away one chart of each of my designs, the Austrian Spot Sampler, the Blue Deer Sampler and Marlene's Sampler, as a Christmas present.
All you have to do is, to send an email till Monday 15th December to
romy_da@hotmail.com
Please put in the subject: Xmas drawing and the name of the sampler you want to get as a Christmas gift.
I'll put your names in a container and a name for each chart will be drawn out by my DD on Tuesday 16th December. I'll send out the charts the next days after the drawing has taken place, so you sould receive them close before or after Christmas. It depends on how far they will have to travel.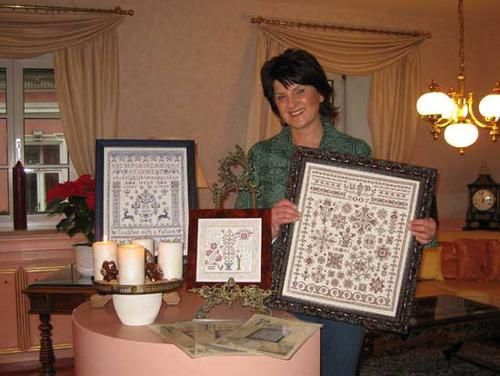 Now in this season of peace I wish you all much joy and contentment in the coming weeks!