Want to share with you...
I just got a lovely picture of
Amandas
finished
Austrian Spot Sampler
in purpel, which I want to share with you.
I really love viewing different versions of my designs and I think the Spot Sampler looks gorgeous in purpel.
Thank you for the picture Amanda!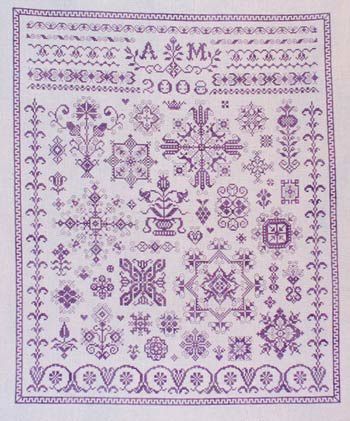 And I also discovered
Astas
Blue Deer Sampler
almost finished! As always she did a great job on stitching! Congratulation Asta on your finish!