When
Gigi
had offered this lovely freebie on her
blog
I couldn't resist to start it. I really was in the mood for a little finish

and now I have to show my first finish in 2009.

It's stitched on 32 count green Belfast linen and it's really lovely! THANK YOU GIGI!!!!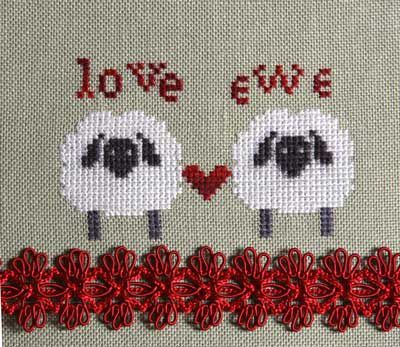 First I have wanted to finish it as a little ornament, but now I think I'll use it as a square in my
friendship quilt.
It absolutely has the perfect size for such a square.
I really have to continue to add squares to this quilt. Each of this little stitchings I have collected is a great rememberance on stitching friends in different parts of the world and I really treasure this lovely gifts.