Friendship Quilt January 2009
It's really time to continue working on my friendship quilt which I have started in 2003. I have added three new squares to the quilt and slowly it will be growing.
And slowly it will become a real heirloom piece and a great rememberance on all my stitching friends from so much different countries in the world.
Want to say thank you for stitching a square for me and for becoming part of my quilt and my history.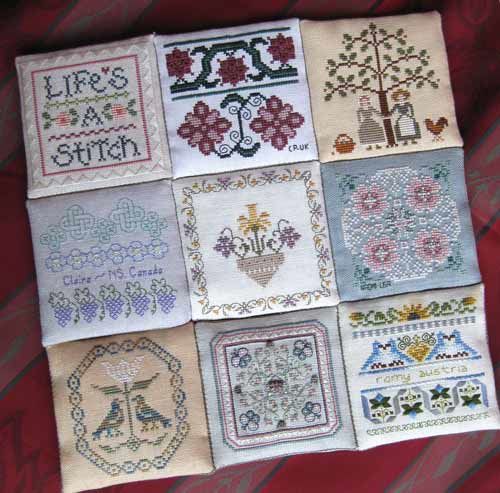 And here's the back of the quilt where I have stitched the name and the location of the stitchers. I like this "none colored" side!