Threads Through Time, Thread Keeper
Today I got the Threads Through Time Thread Keeper Kit, another beautiful Swan Sampler Guild project.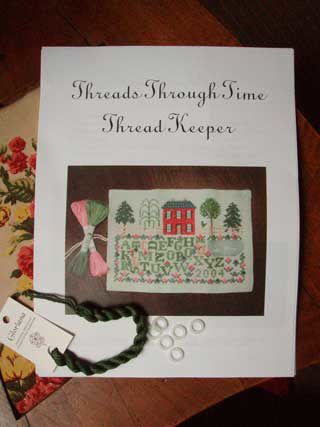 I had to order this, after I saw LynnŽs beautiful piece. She did a wonderful job on this.
http://www.faireneedlenetwork.com/swan/threads.html
I have all the Threads Through Time kits in my stash, I love the needleroll too. I really have to start it soon.