Just I pulled out my kit for Jackie du Plessies Bee Keeper onlineclass which will take place in September.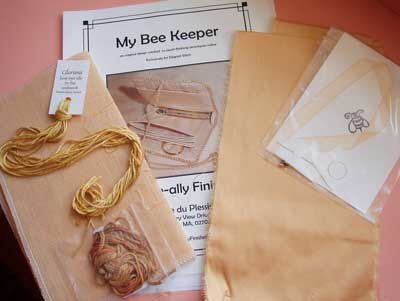 This is another Elegant Stitch class.
http://www.elegantstitch.com/shop%20classes.htm
ItŽs a needlecase with six pockets. But there is some pre stitching and I really want to finish this before the class begins. So maybe IŽll start the pre stitching this weekend!!