before it will become an UFO
Yesterday I pulled out my WIPs. And I found a lot of big WIPs, so I decided to make some progress on one of them before they will become UFOs.
I have a lot of Chatelaine designs started (since long time). The only Chatelaine Mandala Garden I ever finished was the Mystery VI.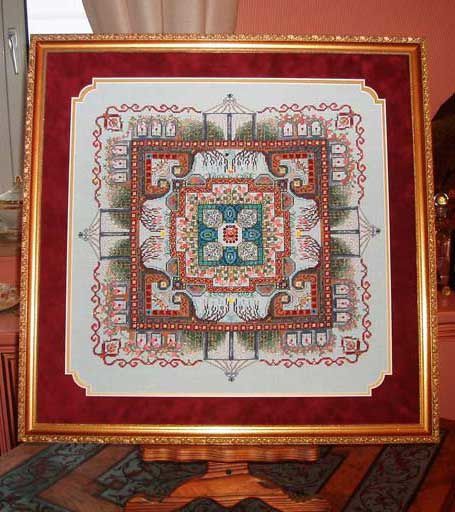 This Mandala Gardens are really a lot of work, but if I will try to make one stitch at a time maybe IŽll finish one of them!
I chose Watergarden which I started - think 2 years ago - and will try to make some progress.