The French ladies infected me with their patchwork projects. So today I received my first order from a patchwork shop. I bought some fabric.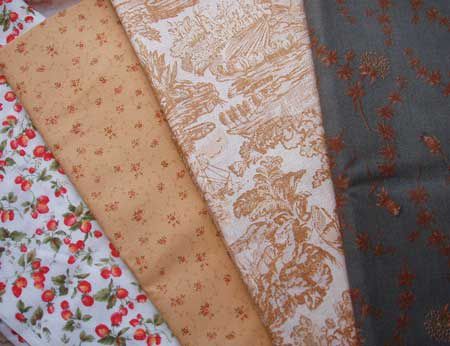 And I bought some Japanese patchwork books.
http://www.quiltzauberei.de/oxid.php/sid/oxs42c554d15f265/cl/alist/cnid/1ee409a3fedab9567.20246285
There are six pages with Japanese patchworkbooks and if you click on the picture you can view inside the book. It was really hard to decide which one to buy.
There are beautiful projects inside, but as I´m absolutely new to patchwork and sewing it would have been much better to buy a book for beginners in German first. It´s a pleasure viewing the books, but the instructions are really "japanese" for me *lol*. No chance to follow them. But viewing the pictures is a lot of inspiration. I´m really happy that I bought at least one German book too.