It´s spring time and in our garden the first trees are flowering. I absolutely love this season when the garden becomes colored and everything starts to grow.
I found some time to stitch on my PS spring samplers. And here you see to top of the first of the three samplers.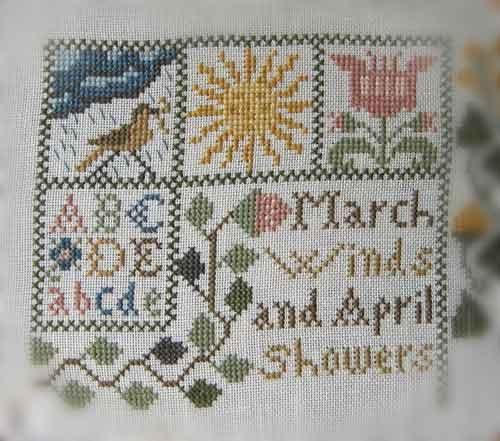 Looks like my PS samplers are growing too. And it looks like I became addicted to cross stitch again :-)!