I really did it!!
After my stitching break I did my first new start last weekend.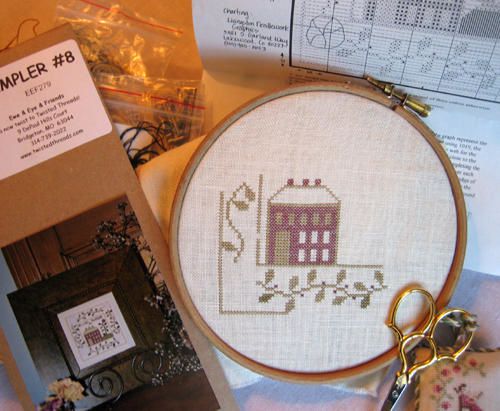 I started the Little Sampler # 8 by Ewe&Eye&Friends. I really love those little samplers, they look so much more beautiful in reality as on the pictures. They are quick to stitch and look exquisit with some specialty and one over one stitches. And last but not least I love the colors.
By the way, I would love to know if there are other EEF fans out there?? I`m always happy when I find blogs with EEF pictures. And maybe we can start a EEF SAL or something else!!
So please let me know!!!