The picture of my new start I showed you earlier this day is an Ewe&Eye&Friends design again.
It`s House on the Holly Hock Hill by EEF and I started on 36count linen. I really couldn´t resist to start another EEF design. I did a little progress the last days, but when I looked at it this evening I saw :-((( that I miss counted and now this little sheep .......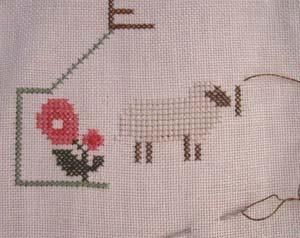 is on the wrong place. :-(((((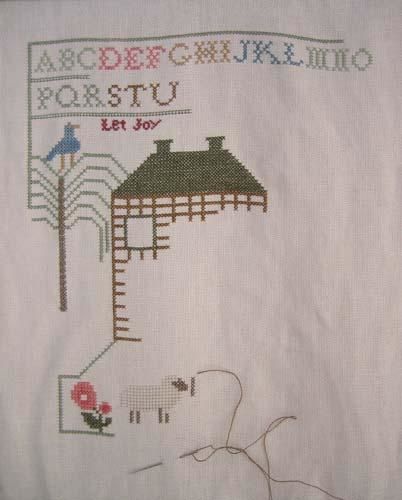 Now I have to frog.........or to stop stitching. I´m not sure if I should continue stitching??? Maybe it´s a sign that I have to take care not to become an official EEF only stitcher?????
Now I´ll go to bed and will make my decision tomorrow!!!