I always was fascinated from Merry Cox designs. I never had the chance to take a class, but I always tried to buy this charts on ebay or from friends who took the classes. So I got a nice collection of Merry Cox charts. I know this charts aren´t easy to finish without taking the class, and I don´t know if I ever will be able to finish them. But I absolutely love them, so I´ll try and give my best :-)!
Unfortunately I only stitched the Birds and Berries needlecase till now back in 2005.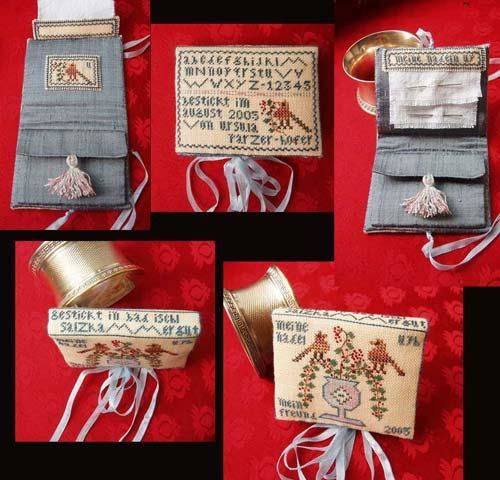 But now I pulled out the Birds and Berries companion pieces, and started stitching the Birds and Berries pincushion. Hopefully soon my new Merry cox piece will be finished.