This weekend I found some time to finish the summer sampler by Chessie & Me. It really was a fun and fast stitching. I like the look of over two, over one and specialty stitches like French Knotes, Satin Stitches, Four Sided Stitches and some more. It's stitched on 32 count linen with DMC and Old Willow Design Threads.
Now I have to decied what to stitch next. I'm really in the mood to start another little house. Let's see ??!!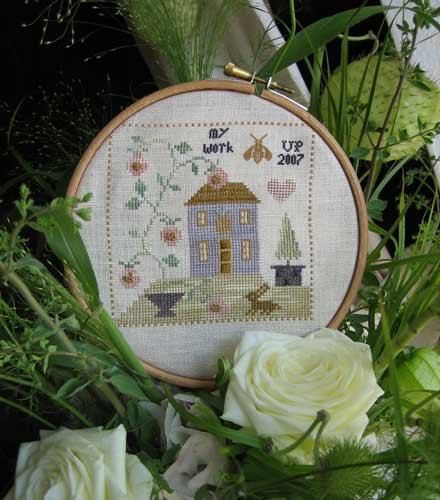 Here are some close ups of the summe house!