Not much stitching at the moment!! The weather is really too lovely and the sun is shining too bright so I really want to spend the most of my free time outside on the lake or in the garden !!
But I want to make an inventory of my stitching smalls I stitched and I got in exchanges. I really have a great preference for stitching smalls, and after I showed you my pin cushion collection http://romyaustria.over-blog.com/article-6757986.html here's my needle case collection so far!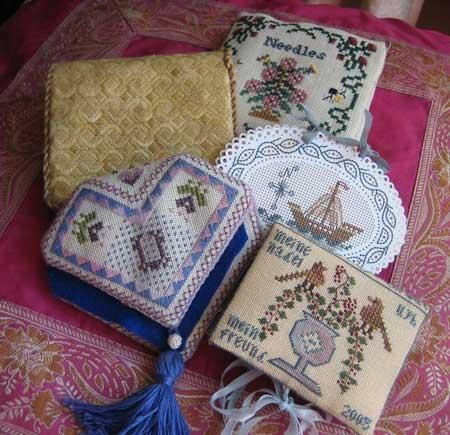 Hope everybody has the same wonderful summer and enjoys it!!!