looking through my stash :-)
After I was viewing all this lovely Merry Garry´s sewing cabin finishes, I wanted to stitch one of her designs too. So I just was on the way to place an online order for one of her designs.
But just I was looking through my stash........and do you know what I found??? Some of the Remember the Ladies kits, which I bought some time ago. I totally forgot about them.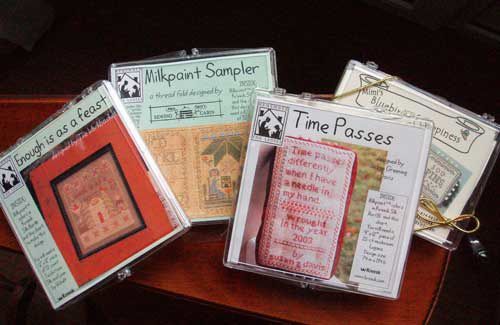 And the best!!! I had the the Merry Gerry Sewing Cabin Milkpaint Sampler in my stash. All kited up :-)!!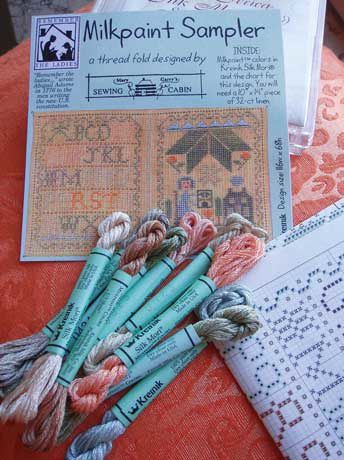 So I learned, first looking through my stash - before ordering new charts :-)!! Hopefully I´ll remember on this next time :-)!!
But anyway, I just placed an order for some of the French books. Can´t wait till they will arrive!!