update on my sampler trousse
I finished all the pockets of the French Sampler Trousse, and I really like how it comes along.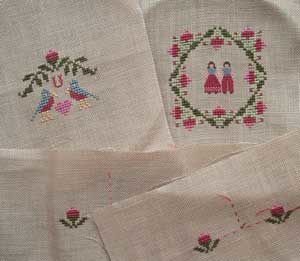 I especially like the combination of cross stitch two over two and cross stitch one over one of the scissors pocket. Isn´t this a cute pocket??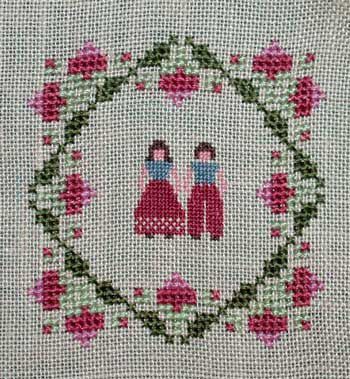 This was really a quick stitching. Now I have to stitch the letter for personalazing on the outside of the trousse. But then will come the finishing part, and I think it will took a little longer :-)!!