Finally my new ordered French books arrived. I really like them. Especially in the Petits Cadeaux Brodes I found a lot if inspirations and new ideas.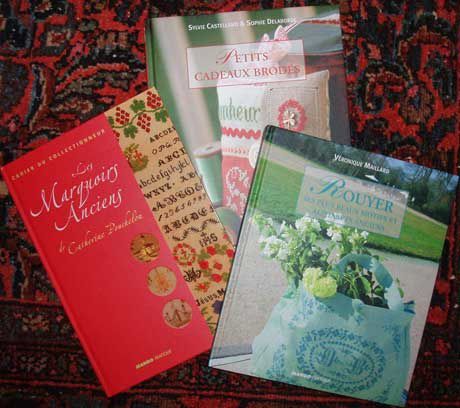 Especially I like the Sac été: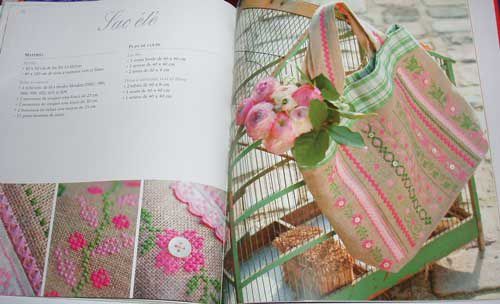 And I found some ideas for using linen bands, which I have a lot in my stash: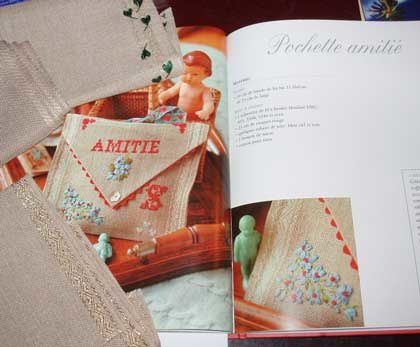 Slowly my French Book collection is growing and growing.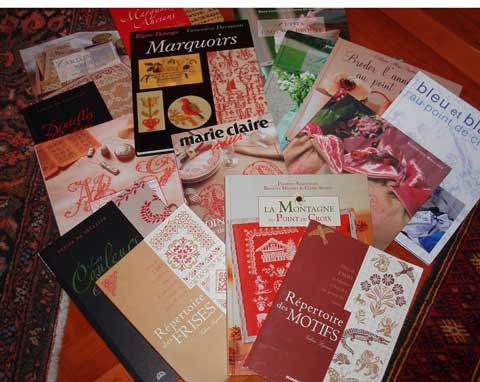 I can´t read the instructions, but I love viewing the pictures :-)! I had French in school for about one or two years, and I really don´t know why I now can´t understand anything written in French?? If I ever had known that I´ll need French for my love of cross stitch, I really would have taken much more care on my French lessons :-)!