I just bought this box. It´s made only from boiled birch bark.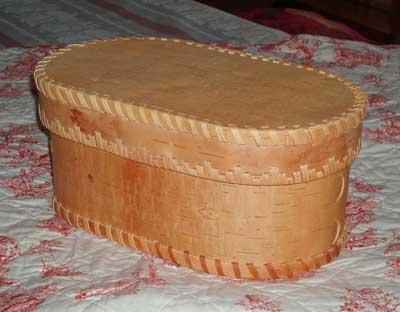 I like the look of this nature product, it´s made without nails and usually used to store bread inside. But I think it can be used for storeing threads or stitching tools too.
It´s really a good feeling to touch this box. It feels very "lively" with the typical look of bark.